Top players from around the world will descend on Sydney, Australia this weekend for the second international championship of the season and the first of the 2018 format. There's a lot of CP and prize money on the line , as well as massive implications for travel awards to both São Paulo and day 2 worlds invites. Let's take a look at some of the big names to watch for.
Difficulty Rating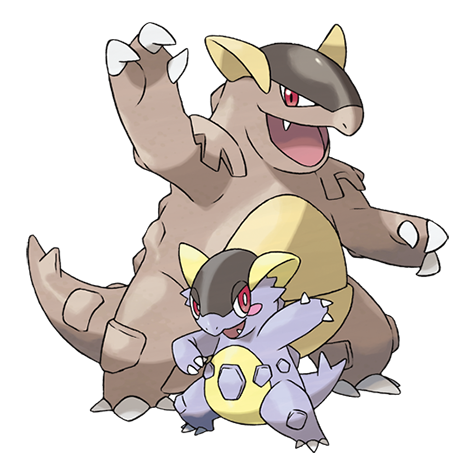 / 5
(Four deadly Australian animals out of 5)
This event is looking to be rather small for an International. With speculation that Sydney may not even hit the kickers for a day 2 Swiss with the current attendance, this could shake out to be a bit more underwhelming than expected. However, thanks to the high stakes of all Internationals and travel awards from The Pokemon Company International, the best of the best from each country will be there.
Returning Champions
Zoe Lou

Australia defended their international last year thanks to an under-the-radar run by Lou, who barely squeezed into top cut after an 8-1 day 1, followed by a sub-par day 2. She then advanced directly to top 4 since Sebastian Escalante had to catch a flight home. Once she actually got to play in cut, Lou obliterated Ben Kyriakou. She then defeated Nico Davide Cognetta, who was limited to five Pokemon due to team sheet errors, in finals.
Phil Nguyen

Nguyen won the 2016 Australian National Championships, back before they became an international competition. Nguyen has been known to use weird/non-standard teams at times, but when it comes down to a major event that he wants to do well at, he is known for being able to muster his strength and do well.
Travel Awards – APAC
Ang Wei Wen

After narrowly missing the CP bar for 2017 Worlds, Wei Wen has absolutely dominated the start of the 2018 season by winning Midseason Showdowns in both Singapore and Malaysia. He's carried that form into the 2018 format by finishing Top 8 at the second Singapore Open, and has his eyes set on a Worlds Day 2 invite. The team he cut the open with bears a striking resemblance to the team Chuppa Cross IV took to the finals, though his Tyranitar wasn't packing a mega stone. Seeing as similar teams have seen similar success, he could be one to watch in Sydney if he brings the team one more time.
Lewis Foong

Lewis has shown a knack for piloting established teams to consistently strong performances this season and last, finishing top 8 at the first Singapore Open in November. He finished top 4 at the very first VGC 2018 tournament in Malaysia (a Jan 1 PC), but hasn't had quite as much success since.
M Hafidz Syahril

Hafidz was a relative unknown outside his home country of Indonesia before a run to the finals of the first Singapore Open, where he earned some commanding wins on stream. He looks at home in the new format, winning his local grassroots circuit's first online tournament before finishing 5th at its first live tournament. In both cases, he did it with Luxray and Mega Heracross.
Alan Chia

Alan finally made his tournament breakthrough at the first Singapore Open, going unbeaten in Swiss before finishing in top 4. He's looked sharp in the new format, getting top 16 at the second Singapore Open, despite running Kommo-o/Scrafty and spending fearing Tapu Koko. He'll look to improve on a dubious 4-5 record at Melbourne Internationals last year.
Chelsea Tan

Tan has had a very solid 2018 run so far. At the time of writing, she is #1 in the CP standings in the APAC region, having recently won the second Singapore Open. She is looking strong going into this International as she has had a basically undefeated run at the Open.
Jirawiwat Thitasiri

Thitasiri has gained quite the name for himself in his home region. He attends university in the United States, but is considered part of the APAC rating zone. This has allowed him to sky rocket through the CP rankings in his zone, especially after his win at the recent San Jose Regional. He is a name to look out for, for sure.
Sam Pandelis

Sam Pandelis is the Spirit left behind. He is most notably coming off a second place finish at the 2017 World Championships, where he probably should have clicked Earthquake. Despite that, he has proven his consistency throughout the years. Pandelis top-cut Worlds in 2016 as well, and has multiple regional titles under his belt. He is a close second for smart money at this event.
Melvin Keh

Keh has had a good season so far. Over the past few years, he has solidified himself as one of the most consistent APAC players. Recently, Melvin got second at the second Singapore Open, which has given him a boost in the standings. At last year's International, he finished in the top 16. This year, it's likely he'll want to push himself further.

Europe
Arash Ommati

The 2013 world champion started off his season strong with top 4 finishes at Liverpool regionals and the Anaheim Open. He has since added a top 4 at the Bilbao special event, a top 8 at Bremen regionals, and CP from London internationals to push him to 3rd in the European standings. The question remains whether Ommati is back in his worlds-winning form. Near the tail end of last season, he certainly did, though he has yet to show his skill with the new format. Considering how many formats he has adapted to, odds are good he will be a strong contender for the Sydney title.
Simone Sanvito

Italian Chuppa earned a huge win at the European International Championships back in November, but he otherwise doesn't have any notable finishes this season. He has done well at his locals, however, so it will be interesting to see how he performs on a national scale, given the switch in the metagame. He hasn't been flooding Twitter with "gibe team," though, so he may well be prepared to go for the back-to-back.
Alessio Yuri Boschetto

The global CP leader at the time of publication began his season early with a top 8 finish at the Liverpool Regional Championships. Boschetto earned the bulk of his CP with a top 16 finish at London internationals and a top 4 at the Torino special event. More recently, he placed in the top 16 at Europe's first regional of 2018 at Leipzig and has performed well at local events.
Nico Davide Cognetta

Cognetta has had a strong season so far. He placed top 8 at Liverpool regionals alongside Boschetto at the very beginning of the CP cycle. On top of this, he has a top 4 finish at Bremen and a top 64 at London. He also rather famously placed second at two internationals last year, including Melbourne, even after losing his Kartana to a team sheet error. While his London finish wasn't anything to write home about, he could easily return to form now that the format has changed.
Alessio Vinciguerra

Vinciguerra has had a very strong season so far, with a top 4, top 8, and 2 top 16 finishes at regionals and special events. He'll be looking to improve over his most recent international finish, a top 64 at London.
Eduardo Cunha

Over the last few years, Cunha has transitioned from a player with limited ability to attend events to one of Europe's top threats. He's had a strong season thus far, sporting a top 16 at London internationals as well as a 2nd place finish at the Bilbao special event. He has yet to demonstrate his aptitude with the 2018 format at a major event, though, and it will be interesting to see if he sticks with a similar team throughout the whole season, again. If that is the case, Sydney may provide the first opportunity to catch a glimpse.

North America
Alberto Lara

Lara tore up the country during the post-worlds regional season, placing 2nd at the Anaheim Open, top 8 at Ft. Wayne, 1st at Hartford, and 2nd at Daytona. This catapulted him to number one in the North American CP standings, a position he reinforced with a day 2 finish at London internationals. He is a very patient player with a strong talent for team building. Whatever he has cooked up is sure to impress.
Carson Confer

While Lara was the flavor of the fall, Confer won the winter. He has shot up the standings lately, buoyed by a top 8 finish at Daytona and a top 4 at London. With a top 4 at Dallas Regional Championships a few weeks ago, Confer has tied Lara for the number 1 spot in North America. As a former seniors world champion in his second year as a master, he is clearly immune to the sophomore slump.
Jeremy Rodrigues

Post-worlds regional success is a common theme among North American players, and Rodrigues is no exception. His top 8 finish in Ft. Wayne and top 8 in Hartford were impressive, but a victory in Daytona finally fulfilled the dreaded prophecy of someone winning a regional with Eevee. He's since taken a liking to Chansey, but only time will tell if he chooses to use it again after a streamed set at Dallas showed the whole world the flowchart on how to beat it.
Ashton Cox

Cox doesn't have as much to his name in terms of regional and international finishes as some of the rest of this list, but he does have is a lot of Mid-season Showdown finishes, having rolled his snowball primarily in Ohio. He's also a former International champion, and his unconventional team building style will be fully unleashed in an unrestricted format. Expect something wild from him in Sydney.
Alex Underhill

Underhill won the first regional of the season in Ft. Wayne, and then proceeded to stack up Mid-season finishes much like Cox. He didn't do so hot in London, but a top 128 finish helped keep him in top 8. He'll look for a much stronger performance this time.
Stephen Mea

A top 4 in Hartford and two top 16s at the other post-worlds regionals constitute the majority of Mea's CP, rounded out by several strong Mid-season finishes in the NY/NJ area. It is worth noting that Mea has just dropped out of top 8 CP standings, with Nick Navarre surpassing him thanks to a Mid-season top 4 over the weekend. Mea will look to reclaim his spot and keep his snowball rolling.
Matt Tidd

Surprisingly, Tidd has very few regional finishes this season, having worked his way into top 8 just before the stipends cutoff by dominating his local scene in Quebec. He has since fallen to 13th in the standings, and will need a very strong finish to reclaim a top 8 spot.

Latin America
Federico Turano

Fresh off a top cut at 2017 worlds, Turano solidified his position near the top of the Latin American standings with a second place finish at the Paraguay special event and a top 64 in London. He recently overtook Rene Alverenga for the number one spot in Latin America and is looking to extend his lead this weekend.
Rene Alverenga

Alverenga was the Latin American CP leader when travel awards were determined, and has almost guaranteed his snowball this season. Most notably, he has a 6-2 finish at the Memphis Regional Championships and a top 4 finish in San Jose. Alverenga is hot on Turano's tail for the number 1 spot and will aim to reclaim it in Sydney.
Paul Ruiz

Ruiz had a breakout performance at the 2017 World Championships, taking a team with somewhat unconventional aspects (such as Dragon Dance Flyinium Salamence and Choice Scarf Electro Ball Tapu Koko) all the way to top 4. He's already made his mark in this format as well by winning the recent Ecuador special event.
Javier Valdes

Valdes barely missed out on top cut at worlds last year, and is well on his way to giving himself a solid shot at getting in again this year. The Latin American standings are very tight, however, and he's only sitting 30 CP above 9th place. He'll want to widen that gap and keep rolling his snowball to a day 2 invite.
Diego Ferreira

Speaking of close standings and players looking to solidify their spot in top 8, Ferreira currently sits in the 8 spot, a whopping 2 CP behind Valdes and only 89 CP behind Turano for 1st. Depending on how this weekend goes he could shoot all the way to 1st or be in serious danger of losing his top 8 spot.
Dorian Andre Quiñones Vallejos

Vallejos has had a great season so far. He came out of the woodwork at worlds this year, going 6-1 in day 1 and finishing within the Top 8 of day 2. He had some minor success before then, but that is obviously his crowning achievement. Since then, he has done well at multiple LATAM locals and even made top 16 at the London International. He has been strong so far, and 18 is now a new grounds to test his skill.
Juan Naar

After a win at the Costa Rica Open and a second place finish at the Ecuador special event, Naar is sitting at third in the Latin American standings. However, he is within easy striking distance of first, at only 54 CP behind Turano. He's already shown his abilities in this format, and will be looking to pull ahead at Sydney.
Smart Money
Gomez is perhaps best known for his recent second place finish at the London International Championships, but what makes him stand out to us is his recent top 4 finish in Leipzig and his frequent Battle Spot streams. He clearly understands the format well and knows the optimal play for almost any situation. He has a worlds top cut in Seniors, and is also the 2016 United Kingdom National Champion. Gomez is extremely consistent. Look for him to do well at this event, unless the smart money curse holds up. In which case, we're sorry!